Hello Everyone, sorry if this is the wrong place to post a mod request .
I would like it if someone could make a SAINTS ROW THE THIRD CAMO Chrome (Purple from saints row) .
Chrome Pattern:
Saints Row Purple (Camo)
and
White
Just maybe change this black to a HD saints row the third camo ( purple colour <3 )
TeK Weapon Pack & Sounds << search on google picture of it?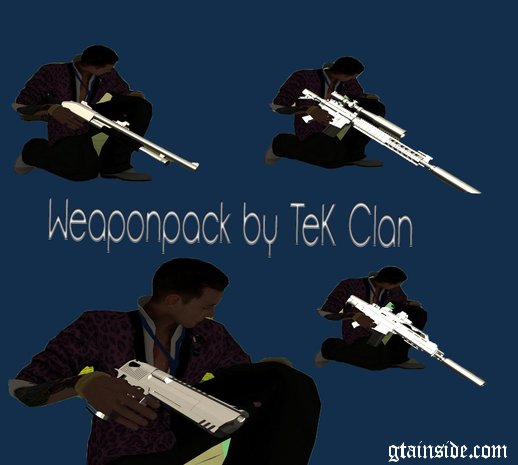 Just change the black to SR3 Purple .
__________________
GTA Teacher
Teach's:
2 Shoot
C-Bug
Slide Bug
No Reload
Lag Shot
Command/Features that are on any server.
How to mod with IMG Tool.
What SAMI Scripts are.


Favourite Server?
UIF-United Island's Freeroam(PM me if want the IP its rank at moment is:2nd Best).