Hi I just wanted to start a new thread to give those who like my weapon mods a preview on things that I am currently working on. I have been releasing mods really slowy currently because of my job so I haven't really had much time to make a lot of mods so I made this thread so that those who follow my work would have something to follow and look forward to.
So let me start this thread with the preview of my next mod:
HK416 Tactical: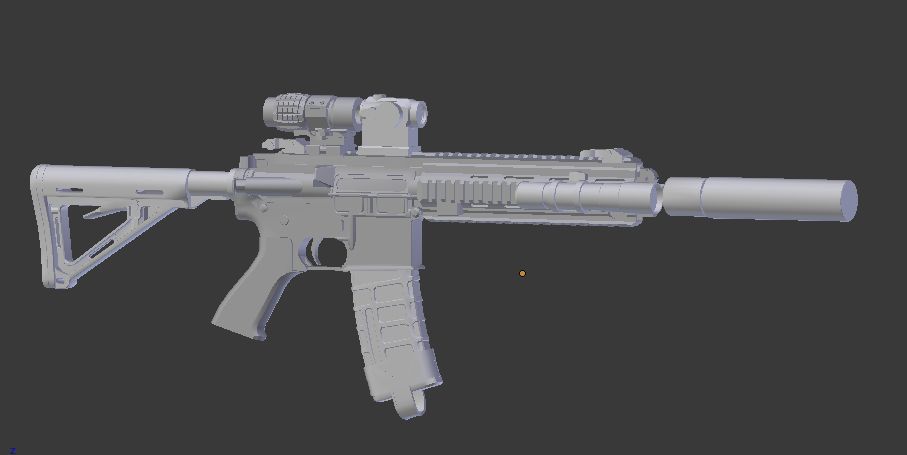 BTW, this is not a request thread so don't bother asking me to do a certain weapon mod but you can still post suggestions but there will be no guarantee that I will do them or reply to them. They will only serve as to give me an idea for future mods. This thread is primarily created for the sole purpose of giving a preview and update on my weapon mods that I am working on. And also don't get surprised if it takes a long time for me to release the previews here. As I have mentioned earlier, I am pretty busy with my job.
You can look for my finished work in these places:
My YouTube Channel:
http://www.youtube.com/user/ChannelPush
GTAGaming:
http://www.gtagaming.com/downloads/author/Push
Or search on gta4-mods.com and type [PUSH] on the search box.
Thanks for your continued support on my weapon mod conversions and have fun with them
Here is the 416 textured:
__________________
---
Last edited by Push; 03-04-2013 at

09:13 PM

.. Reason: auto-merged double post