Sound too good to be true, or close to being here? Think again.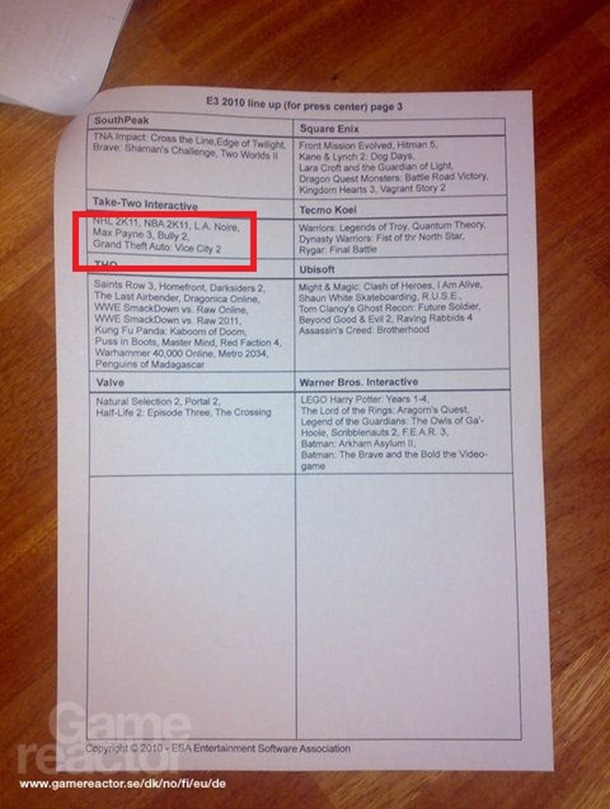 Quote:
GameReactor has just discovered what could well be the complete Games Line Up that will be announced during the E3 2010 next June, which includes (among others) the long awaited 'Grand Theft Auto 5' which will be named 'Vice City 2'…


Let me be clear, even though a return to Vice City has been talked about for some months, these documents can not be authenticated for now, it is still just a RUMOR.
http://giik.net/gta-5-vice-city-2.htm
What would you guys do, if it were real?