LAST UPDATED: Jan 10, 2008
Alright, so i've finally finished a rather big update for this mod. I thought it would be appropriate to make a new thread, since the old one is dead.
What's new:
- Improved draw distance
- Improved sunrises and sunsets
- Improved lighting (Its not as bright as version 1 was, nor as yellowish, and certainly not as dull as the original game)
- more realistic sky colors (no pale blue and flourescent yellow skies anymore!)
- improved moon (its smaller and higher resolution)
- improved high altitude clouds
Here's some comparison screenshots for you to enjoy: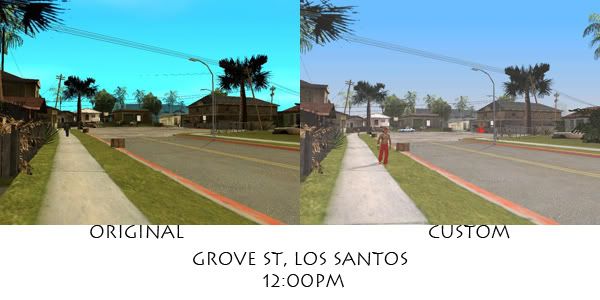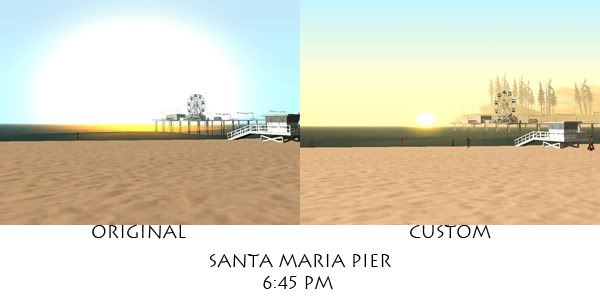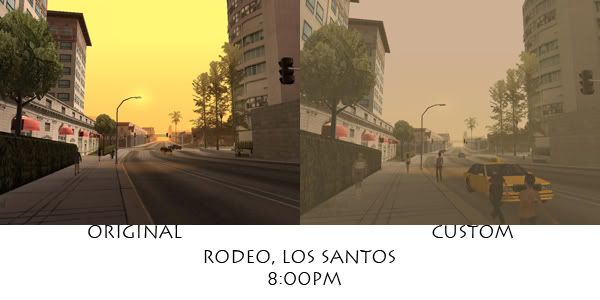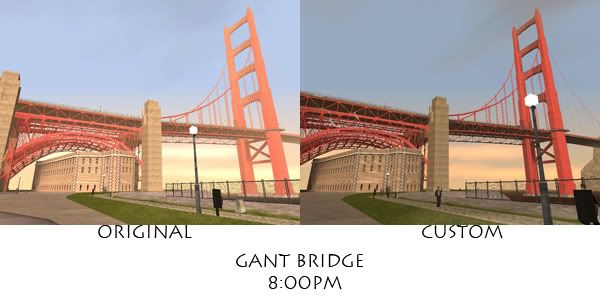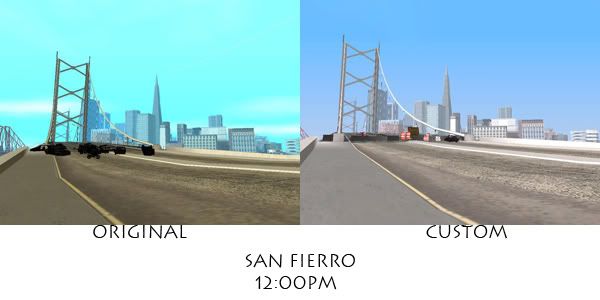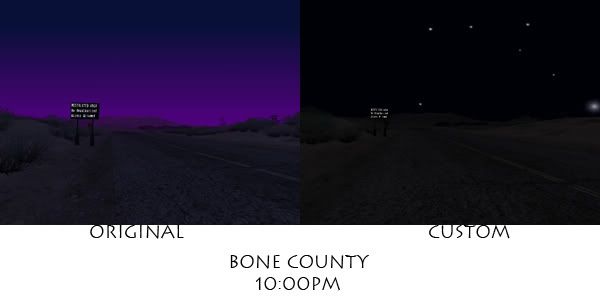 To Install:
- Extract "timecyc.dat" to your data folder
- Using TXD editor [found either here or at gtagarage] replace "coronamoon" texture inside of particle.txd found in models folder with mine.
Also, be sure to
turn down your in-game brightness down as low as possible
. Otherwise the game will be too bright. You've been warned.
Please respond with comments, and be sure to check back every so often for updates! Thanks!